Contact Resume4Free for Support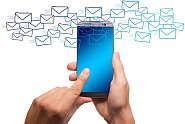 We welcome you to contact a Resume4Free support agent with your questions and comments about our Resume Creator and other services. Although this service is free, we have always made it a priority to provide high-quality email support to our users. Additionally, if you need help with one of our programs right now, you may also consult our
career help and tips
pages to get the answers you need. We assembled the answers to the questions people ask us most on that page to give you immediate solutions to your issues. When you do contact us, we will respond to your questions within a short time. We continually monitor our support inbox to provide a high level of technical support to our users.
If you have questions about our programs or need help using them, we have a user help library for instant assistance. Otherwise, you are welcome to send us a message with your questions and comments. It is our mission to provide quality support for the users of our programs. There are two methods of obtaining resume support. One is through regular email; please use the address displayed in the image below. Or, if you prefer to converse through our contact form, complete the appropriate fields in the form located beneath the email image. Please note that we don't provide direct assistance with writing a user's resume, cover letter, etc. Questions about how to use the programs are most welcome. Some related areas that may be of interest are
Testimonials
,
About Us
and
[+]Feedback
.
Are you being asked for payment?
If you created a resume and you find yourself being asked for payment, then you clicked on one of the third-party ads and built your resume at another site. If you intended to get our
free resume
, then return to https://www.resume4free.com and build it here. We have NEVER charged a visitor, ever! Verify that the address in your browser's address bar is "resume4free.com."
Contact Our Technical Support Department