Free Cover Letter Creator
Our Free Cover Letter Creator will create all the pre-written cover letters that you need, that you can customize with your details, and the Free Cover Letter Creator will correctly format it for you.
Free Cover Letter Creator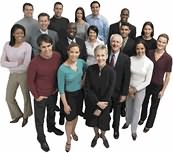 You may use the Resume4free Free Cover Letter Creator as much as you like to create the letters needed for your job interviews. Our Free Cover Letter Creator is free to use, we have not instituted any limitations on the use of the program, or the printing and downloading of its pre-written cover letters. There are no limitations on the number of times you can use the Free Cover Letter Creator or the number of pages that you can create. Our Resume Management System enables you to create resumes, pre-written cover letters and more from anywhere you can gain access to this site.
Resume4Free will not ask you to pay any fees or charges to use our Free Cover Letter Creator to create, print, download,, or send your cover letter. Type your details into the blanks choose your favorite pre-written cover letters then, customize it to suit your application.
Instructions:
Enter your information as requested, if you choose not to use a certain option, leave it blank and it will be ignored when making your cover letter. Please choose a style for your cover letter, click the circle below an image to select that style. The style image outlined in red is your currently selected style. If you already created a resume and have been sent here from that program your info has been preloaded into the system.
ASCII Text Format
Choose ASCII Text format or a Style format.